Welcome to "Kundan Art Gallery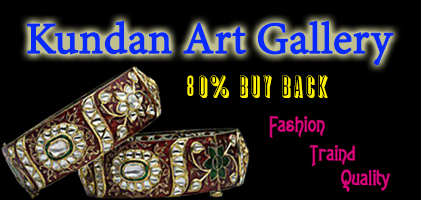 We are happy to see you here. We are a highly trained and traditional Kundan Art Jewellery maker in Bikaner.
Kundan Art Gallery is one of the most trusted names in "Kundan Meena Jadau" manufacture in Bikaner Rajasthan. "Kundan Art Gallery is full trusted reputed Workshop in Bikaner. Kundan art gallery has been of the most reliable and extensively appreciated name in the 916 hallmark, 22/20 ct, 18ct Kundan Meena jewellary manufacture fields in more than 15years. For more detail you can contact us by sendin a mail on raghuveersoni007@gmail.com.
More